Building a Sunset • Abstract Fine Art Print • Free Shipping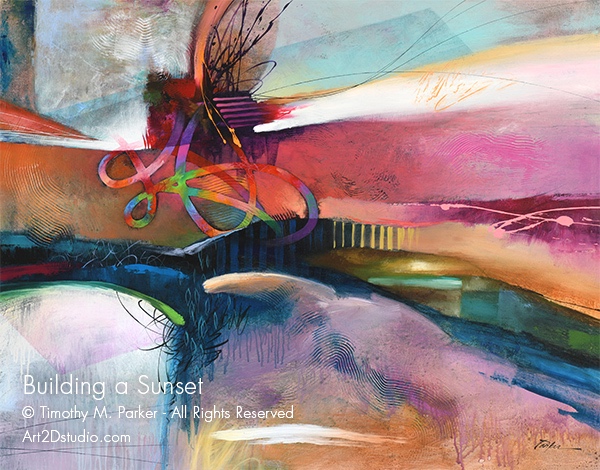 Building a Sunset • Abstract Fine Art Print • Free Shipping
Abstract Contemporary Giclée prints on Canvas or Textured Fine Art Paper. Canvas Prints are available either Stretched and ready to hang or Unstretched.
Each print hand signed by the artist Tim Parker.
FREE SHIPPING ON THIS PRINT - USA and CANADA - ALL SIZES
Please contact us for shipping to anywhere else worldwide
Stretched Canvas Prints come with a 1.5" Gallery Wrap Black Finished Edge so they can be hung unframed. They are already wired, ready to hang and shipped flat in a box.
Unstretched Canvas Prints ship rolled in a tube. For most larger canvas prints it is cost effective to ship them rolled and have your local frame shop stretch and frame the canvas.
The Original Oil on Canvas is available. Contact Tim Parker for more information.
Embellished Giclées and Custom Sizes are Available. Please call or contact Tim Parker for more information. Phone: 239-595-9369